About Dale
Dales Gosa is a seasoned musician and professional luthier based in sunny Jacksonville, FL.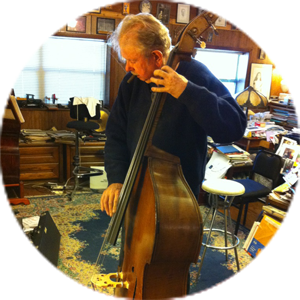 Northeast Florida Luthier and Musician
Dale Gosa repairs and restores string instruments and bows from the Violin Family. Being a professional Double Bass player himself, he not only strives for aesthetic perfection but auditory excellence also. Over the past thirty six years his reputation for restoring instruments to their previous glory has made him one of the most sought after luthiers in Northeast Florida. His work unquestionably demonstrates the touch of a rare craftsman. Emergency service is available. From bow rehairing to complete instrument restoration, Dale Gosa takes pride in serving the Jacksonville, FL string instrument community. His goal is to restore your instrument or bow to excellent condition. All consultations are made by appointment only and repairs are done by Dale himself. Contact Dale today to set up an appointment.